The Sukin Journal
Discover the world of natural through our eyes! From skincare tips, lifestyle and environmental hacks to inspirational interviews! Explore it all.
Sukin's Guide to an Eco Friendly Holiday Season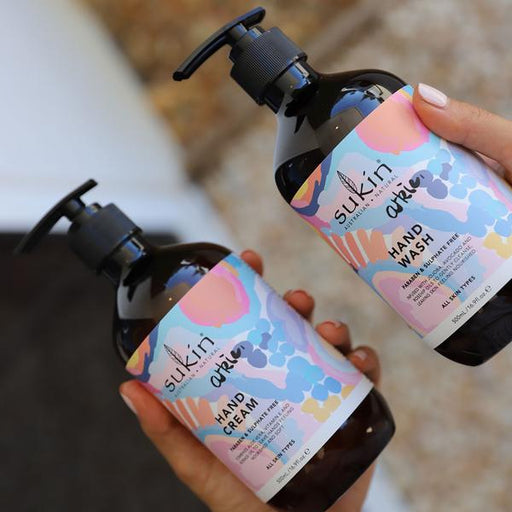 We are all growing increasingly aware of our individual carbon footprint.
From reducing our use of single use plastics and limiting our travel emissions to shopping from locally owned and operated businesses, 2019 has been a year of change and shifting perspectives. This in mind, we want to end the year on a positive, and environmentally conscious note.
The festive season, despite being one of our very favourite times of year, can be a recipe for over consumption and environmental damage. Between wrapping paper and disposable party plastics like cups and straws to unnecessary impulse buys and increased road and air travel, even the most eco-conscious revellers can find it difficult to maintain a healthy carbon footprint over the holidays.
To begin the new decade on the right foot, we've put together a quick and easy guide to remaining environmentally while wrapping up 2019.
Why you should gift sustainably
You've spent time implementing simple, sustainable lifestyle changes to lessen your carbon footprint. You've minimised the number of synthetic chemicals in your beauty routine, you take a Keep Cup to your local cafe and you've set up a thorough recycling and composting system at home.
Enter the festive season. Trips to visit family and friends, shiny wrapping paper and last minute impulse buys that you've not had time to really consider the environmental impact of. Even the most eco conscious shopper can slip up over the holidays- in fact, our waste in Australia increases by around 30% at Christmas time! Australians use (and waste!) more than 150,000kms of wrapping paper each Christmas, we receive 20 million unwanted gifts and over 5 million tonnes of food ends up as landfill, which is why it's worth taking the time to plan and consider your holiday habits ahead of time.
Tips for a sustainable holiday season
There are a few really simple tips you can implement this holiday season to ensure your carbon footprint doesn't grow out of sight as you enter the new year.
One of the many beautiful things about the festive period is being afforded time off to visit friends and family both far and near, which often involves a flight or a long car ride. Where possible, organise to carpool to events to limit the amount of petrol used, and always remember to tick the "carbon offset" box when you book your flights.
While disposable dishes and cutlery have never been more appealing than during the holidays, it's worth spending that extra time washing and drying the dishes post-party to prevent a bag full of single use plastic ending up as landfill. You can prevent wrapping paper from ending up as landfill too, by reusing paper and gift bags or buying paper made from recycled materials.
When it comes to purchasing gifts, shop local and spend your money on brands that are certified carbon neutral.
Our Sukin Gift Guide
Sukin Naturals have been carbon neutral for over 10 years, so purchasing a Sukin Christmas gift won't add to your personal carbon footprint! A skin care gift set makes for the perfect holiday present, with Sukin carefully curating a number of limited edition gift packs to suit everyone on your list.