The Sukin Journal
Discover the world of natural through our eyes! From skincare tips, lifestyle and environmental hacks to inspirational interviews! Explore it all.
#SukinTribe | Get to know Ying!
Authentic user Ying chats to us about why she loved finding Sukin in Canada and her must-have products for combating winter skin!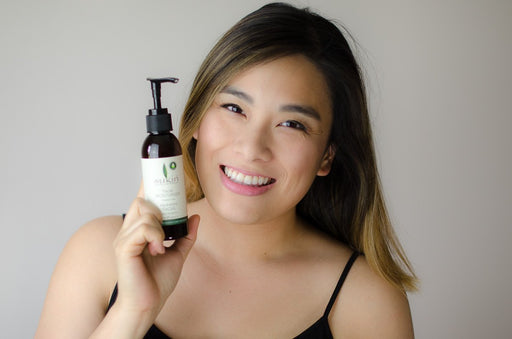 1. Tell us about your skin type and any concerns you have

My skin type is normal to dry. It usually gets dryer during the Canadian winter months. I am mainly concerned about sun spots and wrinkles.




2. Tell us a little about your skin care routine

I like to keep my skin care routine simple. Every morning, I will wash my face with either the Foaming Cleanser or the Cream Cleanser. I always rinse a few times with cold water before drying to close the pores. I then dry my face with a clean towel. After that, I spray the Hydrating Mist Toner lightly, wait for it to dry and lastly apply the Facial Moisturiser. My evening routine is almost the same except I remove my make up first with a natural wipe, then wash with the Foaming Cleanser, spray the Toner, and a few times a week apply some Antioxidant Eye Serum just below the eye before finishing off with the Facial Moisturiser.

3. What does a typical day in your life look like?

I have been running my online tea business for four years now and mainly work from home. I'm on my computer and phone a lot, so going to the gym a few times a week lets me get away for a bit. My cat also likes to follow me around when I work at home, usually asking for food.




4. How long have you been using Sukin for?

I can't remember the exact date when I started using Sukin, but I have definitely been using Sukin for a few years now. I first discovered Sukin at my local health food store. I'm so happy I found Sukin.




5. Favourite products?

It's so hard to choose my favourite Sukin products, because I honestly love them all, but if I had to choose, I would say the Facial Moisturiser and Foaming Cleanser.


6. Why is using natural so important to you?

Using natural products is extremely important to me because we are exposed to so many chemicals and genetically modified foods. There are more cases of diseases, allergies, food intolerance compared to when my parents were growing up. Eating healthy and organic is just as important as what you put on your skin since it is the largest organ. I started looking for natural products to reduce inflammation in my system.


7. Do you have any special skincare secrets that you swear by?

After you wash your face with cleanser and warm water, splash your face with some cold water before drying. This will close the pores and your chances of breaking out is minimized. Also, I usually dab some Facial Moisturizer on a tissue or cotton pad to remove stubborn eye make up.
discover our signature range here
---