The Sukin Journal
Discover the world of natural through our eyes! From skincare tips, lifestyle and environmental hacks to inspirational interviews! Explore it all.
#IAMSUKIN Launches
We kicked off our I Am Sukin campaign on August 18th with our new ambassador, Bianca Cheah.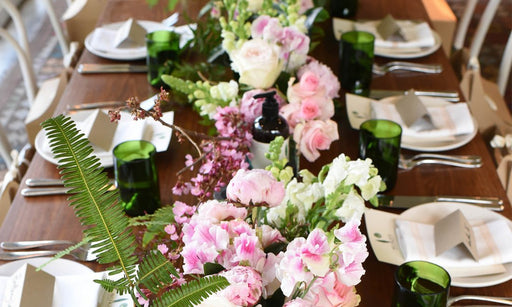 Last year, seven years on from the launch of the Sukin brand, we sat as a team to reflect on and look forward towards, the brand's position in the market.
On August 18th we launched an 'I Am Sukin' campaign to speak the message about who we are as a brand.  A beautifully styled but casual lunch at Chiswick Restaurant in Woollahra was held for the media, freelance writers and bloggers to welcome in the campaign and Bianca. On that day last year we asked, what is Sukin? Who are our customer base, and what are we trying to tell them with our brand?
We decided that Sukin is not just a skincare brand, it's a lifestyle choice. It's the choice to use natural, safe, high quality and high efficacy products on yourself and your family. It's a health brand as much as a skincare brand. It's a wellness brand, a fitness brand, it's a brand for your home, for your friend's homes, for your workplace, for you..whoever you are, wherever you are.
You are the mother of three who buys for her family, the student on a budget. You are the young man who rides to work each morning, the café owner adorning their restrooms. You are the teenager trying their first skincare, through to the mature aged lady looking for effective, affordable hydration.
Bianca Cheah was chosen because she embodies all that we want to say with the I Am Sukin message. She is a healthy, busy young professional who lives and breathes the Sukin lifestyle with her dedication to fitness, wellness, friends, family and business.
She is our beautifully humble ambassador, who loves the brand, and seamlessly incorporates Sukin into her daily life. 
So on August 18th, we launched Bianca as our key ambassador and driver of the I Am Sukin message. We have many exciting things planned for our collaboration with Bianca, all of which we hope you enjoy.