The Sukin Journal
Discover the world of natural through our eyes! From skincare tips, lifestyle and environmental hacks to inspirational interviews! Explore it all.
Feel the Super Greens Effect inside and out!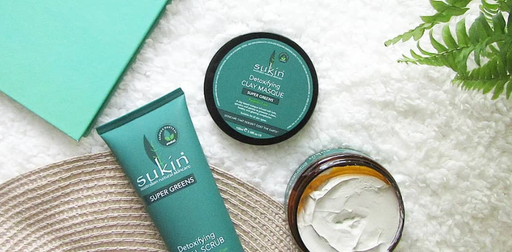 Kale
,
Parsley
,
Chlorella
,
Acai
and
Spirulina
are all ingredients that you may be very accustomed to seeing in your smoothie or salad in your local cafe. The world has embraced the health and wellbeing benefits of such superfoods and are more invested in consuming nutrient and antioxidant rich foods that will improve their overall health.
We at Sukin HQ are also onboard the superfoods train, however our secret to achieving radiant, healthy bodies is by embracing the FULL
Super Greens
effect. I bet you're asking what this "FULL Super Greens Effect" is? Well, put simply – you can now reap the benefits of Super Greens both on the inside, and out.
Glowing, healthy skin is a combination of what we put both in and on our bodies. Our
Super Greens Range
is jam-packed with detoxifying superfoods including Kale, Spirulina, Parsley and Chlorella which promote and encourage a radiant, healthy complexion. Added antioxidant and vitamin rich actives of Acai, Goji Berry and Grape Seed promotes youthful looking skin and anti-ageing benefits - exactly what you want from your skincare!
By consuming a green and leafy based diet alongside our nutrient rich Super Greens Range will be sure to leave you with a glowing complexion in no time! Go on, what are you waiting for? Embark on the
Super Greens
effect today!